MX Player 1.58.0 is a popular video player for Android TV. The player has a huge number of settings and powerful functionality, which you can familiarize yourself with on this page. Also here you can download all versions of this application for free.
MX Player is the best free video player with hardware acceleration and subtitle support for Android TV. The player is created for Android TV set-top boxes (Android TV Box) and Android TV.
The application allows you to watch videos in different formats, supports switching between different audio tracks, displays subtitles. MX Player plays almost all video files, including .3gp, .avi, .divx, .f4v, .flv, .mkv, .mp4, .mpeg, .mov, .vob, .wmv, .webm, .xvid and others It also reads most commonly used subtitle files including .srt .ssa .ass .sub .smi .mpl .txt .psb and .mst. The appearance of subtitles can be customized: font, size, position, background, shadow, stroke of letters. Subtitle scrolling is also available.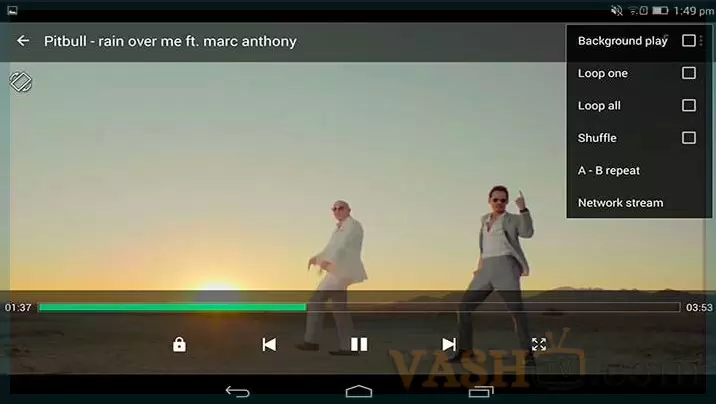 MX Player is the first video player for Android TV Box with multi-core decoding capability. The application contains codecs and rendering engines optimized for processors, including ARM NEON and NVIDIA Tegra 2. There is a normal and voice search on the file system.
Features of MX Player
Advanced settings that allow you to customize the application for yourself.
Child lock function.
The possibility of setting the panorama and zooming.
Ability to increase readability of subtitles.
The ability to adjust the video display on the screen: original scale, filling, stretching and cropping.
Simple user interface.
This version supports VOD download, which is launched by the blue arrow in the lower right corner. You can download both from media libraries and from VOD playlists.